Michigan Trout Unlimited Fly Fishing School
June 7 – 9, 2024
The Michigan Trout Unlimited Fly Fishing School is the number one Trout Unlimited residential fly fishing school in Michigan. The school has been in existence for over 50 years, striving to improve the skill of fly fishers from novice to advanced. The 3-day school is held once a year in early June at Ranch Rudolph on the Boardman River, approximately 15 miles from Traverse City, Michigan.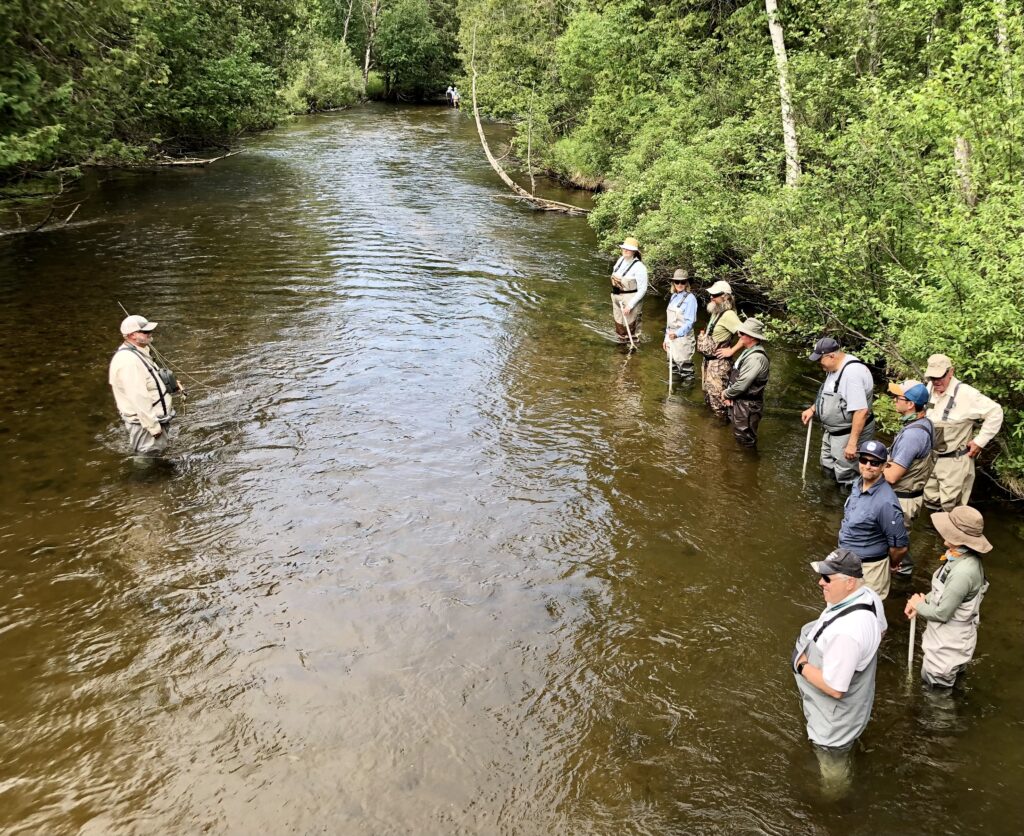 To read about the history of TUFFS, click HISTORY.
*For additional details on the location of Ranch Rudolph, click MAP.
TUFFS AND DIVERSITY
For 60 years, Trout Unlimited has engaged millions of people in our ambitious mission to conserve, protect and restore coldwater fisheries. We rely on local participation to inform our science, advocate for trout and salmon and restore rivers and streams. The engagement of diverse, whole communities is critical to ensuring that robust populations of trout and salmon once again thrive in their native range.
Our impact has been meaningful, but achieving our mission remains impossible without the unencumbered participation of all people. We can, and will, do better. Identifying and addressing inequities and building space and support for all people to participate in our mission work will make our organization and the communities in which we work stronger, more durable and more sustaining.